Call Today 0n 020 8670 8686 or 07956 542089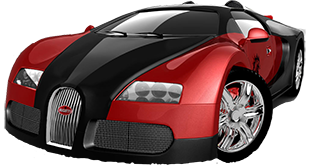 Cash For Your Scrap Car

If you are in need of an authorised treatment facility to buy your scrap car then you are in the right place. We have been in the scrap industry for over 20 years and have a wealth of experience in scrapping cars. Depending on the car or vehicle you are disposing and its true value we will pick it up for free covering the costs of fuel for the journey. So if you are looking for cash for your scrap car, then you have nothing to lose by filling in one simple form.
Vehicle Disposal

Scrap Car SE10 have an established network of recovery drivers and we specialise in the salvage of old vehicles. The largest single use is by scrap yards and vehicle dismantlers who have valid environmental and End of Life Vehicle (ELV) certificates, issued to them by the local authority to dispose of your vehicle. Scrap Car SE10 have been inspected and certified by the Environmental Agency and Local Council. Once your scrap vehicle is picked up, you will not have to worry about disposal, or polluting the environment since vehicle recycling now is very efficient, giving us all more peace of mind.
Car Collection

When Scrap Car SE10 arrange to pick up your vehicle, you will receive a call from one of our staff. Collection will be arranged at your convenience and to suit your requirements, and we will call to arrange a time and place which you can choose and best suits your needs. Remember to decide if you want money for your scrap car or the just the convenience of having it collected free.
Scrap Motorbike

As well as cars & and vans we can also arrange to recover scrap motor bikes.
Scrap Vans
We also remove scrap vans, and heavy plant free of charge as well. What most people do not realise is that cars and scrap vans have very similar parts but the size of vans compared to a car is a lot different which means they cost you more to have them taken away. All types of vans can be taken, e.g. Trippers, Dropside, Flat back and Box vans.
Documentation
We require the V5C or logbook for your car when we collect if this is not available we can supply you with a surrender form for you fill out to ensure that the process is carried out in the manner required by the DVLA.